On Tuesday morning FreightLiner of Hartford delivered a new Western Star plow truck to the Colebrook Department of Public Works. As you can see from the smiles on the faces of Ed Finn, Josh Jasmin, and Foreman Bill Jasmin, they are excited to have the new truck. This 2023, Western Star replaced the 2008 International which served the town for the past 15 years. Ed Finn, who is standing on the left, is ecstatic as the new truck has been assigned to him.
The delivery team spent a couple of hours with Ed explaining the features of the truck which includes a new state of the art salt delivery system. The interior of the truck has a wraparound dash board with all of the controls ergonomically placed for ease of operation. The truck was ordered over a year ago and supply chain issues caused a delay in the delivery which resulted in our Department of Public Works having to wait for over a year. No one shed a tear when the old International departed for greener pastures. Ed spent the rest of the day getting familiar with the truck. I haven't seen him since but I am sure he's still smiling!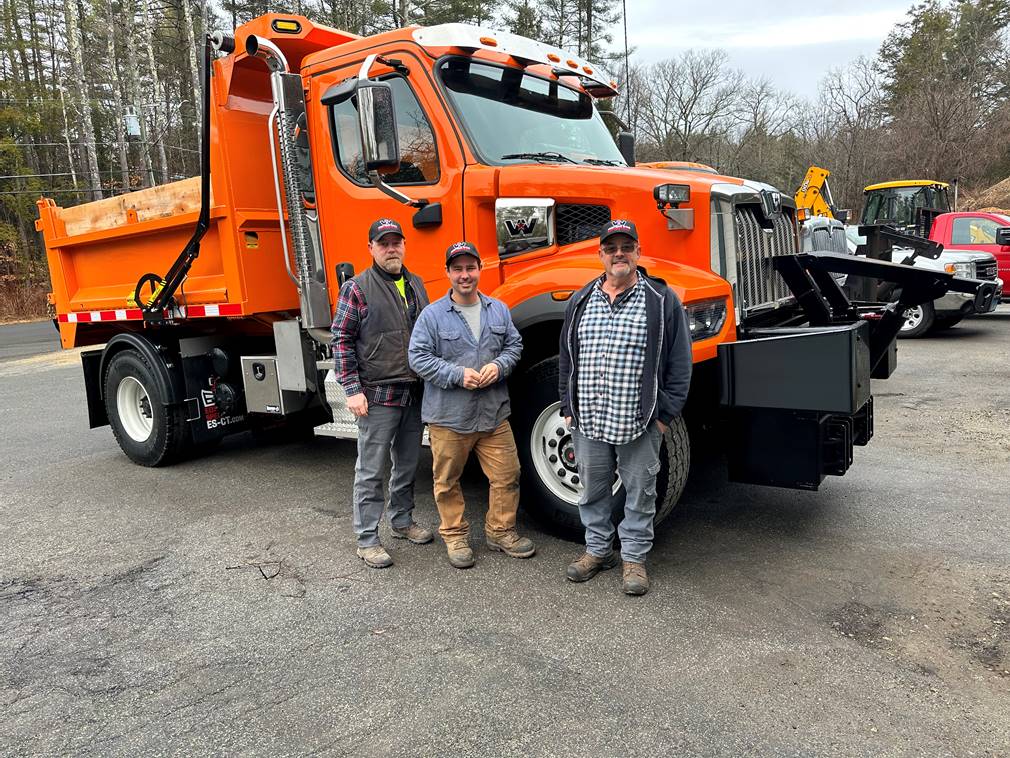 The old International is on the right…happy to see it go!