Colebrook School District
Meets 1st Wednesday of each month – Colebrook Consolidated School – 7:00 pm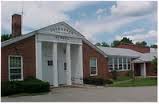 Sarah Robichaud, Chairman
Rebecca Roy
Denise L. McLaughlin
Alisson Jassen
John T. Mudano
Mark Masslon
Alyssa Correll
2022 – 2024 Professional Agreement – Principal
______________________________________________________________
Northwestern Regional School District No. 7

Meets on the 2nd and 4th Wednesdays of each month except for July, August, and December. Meetings during those months will be on the 2nd Wednesday in July, the 4th Wednesday in August and the 2nd Wednesday in December.
Meetings will be held at 6:00 p.m. in the Newbury Library-Media Center at Northwestern Regional School unless otherwise stated on the agenda.
Members of the Board of Education can be reached by calling the Regional School District No. 7 Central Office at (860) 379-1084.
BOE meetings are now broadcast live stream, and hosted on YouTube at our NWR7 Video channel, for public viewing.
Molly Sexton Read, Chairman (Barkhamsted)
Robert Jerram, Vice Chairman (New Hartford)
Noel Gauthier, Secretary/Treasurer (New Hartford)
Mimi Duran (Barkhamsted)
Theresa Kenneson (Colebrook)
Deb Bell (Norfolk)
Lisa Ann Fragale (Colebrook)
Kim Crone (Norfolk)
Notice of District Meeting 5/3/2021
Northwestern Regional School District No. 7 Board of Education
Regional School District No. 7 District Budget Hearing 2021 – 2022